Call Woodland Hills Elder Lawyer -- Mina Sirkin

818-340-4479
Call California Probate Attorney

Click here To email us: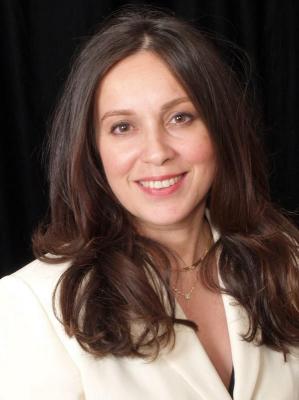 Probate Attorney
Conservatorship Attorney
Living Trust Attorney
Probate Litigation
Trust Litigation
Special Needs Trust Attorney
Dementia Law
Elder Law Los Angeles
Call Woodland Hills Elder Lawyer

ALL PROBATE CALLS: 818.340.4479


FAX: 818.340.7952

EMAIL: INFO@SIRKINLAW.COM

Call Elder Law Attorney: Mina Sirkin: 818.340.4479 MSirkin@SirkinLaw.com

Call Elder Lawyer : Evan Sirkin: 818.340.4479 ESirkin@SirkinLaw.com

Call our Probate Paralegals: 818.340.4479 SirkinLaw@aol.com

For Appointments: 818.340.4479 Info@SirkinLaw.com

All calls are ruturned promptly, most within one hour.

Calling our probate attorney is easy and you may always ask for a

scheduled probate call appointment

.

Law Office Hours: 8:30a-5p, Monday to Friday. Other appointments available.

If you have an urgent or

emergency elder law matter, you may text to 323.834.9444

.

Ex Parte Notices are not accepted by text, or on voicemail.



Los Angeles County Probate Office Locations:




Woodland Hills Ca Elder Law Office:
SIRKIN LAW GROUP, P.C.
21550 Oxnard St. 3rd Flr.
Woodland Hills, Ca 91367
Call: 818.340.4479


West Los Angeles Ca - California Probate Lawyer Call
11400 Olympic Blvd., #200
Los Angeles, CA 90064
Call: 818.340.4479

Glendale Ca:
450 North Brand Blvd., #600
Glendale, CA 91203
Call: 818.340.4479

Pasadena Ca:
225 South Lake Ave., # 300
Pasadena, CA 91101
Call: 800.300.9977


Downtown Los Angeles Ca
445 N. Figueroa St., Suite 2600
Los Angeles, CA 90071
Call: 818.340.4479

Irvine Ca:
19800 MacArthur Blvd.,# 500
Irvine, CA 92715
Call: 818.340.4479


Since 1993, our Elder Law Attorney has assisted thousands of clients in caring for the elderly in Woodland Hills, California. Call California Probate Lawyer at 818.340.4479. Our Elder law office handles Los Angeles County, Orange and Ventura County elder issues.