Elder Law Attorneys Woodland Hills

818-340-4479
Address:

21550 Oxnard St #300
Woodland Hills CA 91367
800-300-9977
Click here To email us: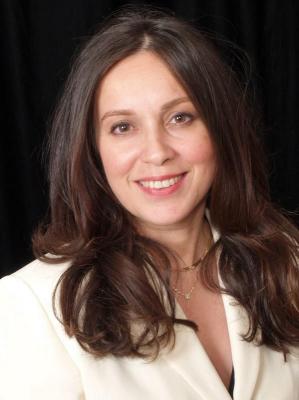 Mina Sirkin, Woodland Hills Elder Law Attorney
Board Certified Specialist in Estate Planning, Trusts and Probate Law
Trust Litigation Los Angeles
Probate Litigation Los Angeles
Conservatorship Los Angeles
Living Trust Attorney Los Angeles
ELDER LAW AND TRUSTS
WOODLAND HILLS



Frequently, our Woodland Hills clients ask us about elder law transactions and trusts. Our most frequently asked question is: How will I pay for a nursing home?

There are several ways people pay for nursing home care:

A. They have a cash reserve, or assets which can be turned to cash quickly.
B. They have a home on which equity, they can borrow.
C. They have a home which they can sell.
D. They tap into their IRA, Life Insurance Cash Value, or 401k, and use taxable dollars to pay for care.
E. Medi-Cal can be obtained by converting non-exempt assets to exempt assets to pay for nursing home.


WHAT ELDER LAW STRATEGIES TO CONSIDER IN WOODLAND HILLS WHEN CONSIDERING TRANSITIONING TO A NURSING HOME?
A. Consider that at the time you actually need nursing home case, your legal documents have to already by in place, because many times, your spouse or your children have to be involved in helping you make those decisions.

B. The legal documents necessary to allow your spouse or children to help you are: Trusts, Durable Powers of Attorney for Health Care, and Durable Power of Attorney for Asset Management. Most importantly, you and your Woodland Hills elder law attorney must check title to the home to make sure that there are no legal barriers to borrowing, or selling, if necessary, to pay for nursing home care.

C. Your attorney must coordinate talking to your accounant to detemine the potential for capital gains taxes, if you intend to sell your home during your aging years.

D. Challenges in nursing home and elder law planning sometimes involves making quick decisions regarding title to the home. Some people have put the title of their home in one or more children. This creates complications, which can be difficult to fix, in nursing home planning, as often there are in-laws to deal with in elder law planning. This challenge involves clearing title documents to make sure the entire plan works for the purpose



Mina N. Sirkin and Evan R. Sirkin are partners at the Law Offices of Sirkin and Sirkin, and elder law and estate law firm in Woodland Hills. We have helped thousands of people with advance elder law planning in Los Angeles County to reach their goals. To reach our elder law and trust attorneys by telephone, please call 818.340.4479 or email us at Info@SirkinLaw.com.


OFFICE LOCATIONS
Main Office:
21550 Oxnard Street, Third Floor
Woodland Hills, CA 91367
Phone: 818. 340. 4479
Fax: 818. 340. 7952
E-Mail:
sirkinlaw@aol.com
West Los Angeles
11400 Olympic Blvd., Suite 200
Los Angeles, CA 90064
Tel: 800-300-9977
Irvine
19800 MacArthur Blvd., Suite 500
Irvine, CA 92715
Tel: 800-300-9977
LAX area
6601 Center Drive West, Suite 500
Los Angeles, CA 90045
Tel: 800-300-9977
Downtown Los Angeles
445 N. Figueroa St., Suite 2600
Los Angeles, CA 90071
Tel: 800-300-9977
Glendale
450 North Brand Blvd., Suite 600
Glendale, CA 91203
Tel: 800-300-9977
Pasadena
225 South Lake Ave., Suite 300
Pasadena, CA 91101
Tel: 800-300-9977



If you would like to get more information regarding probate litigation in Los Angeles, California, click here.